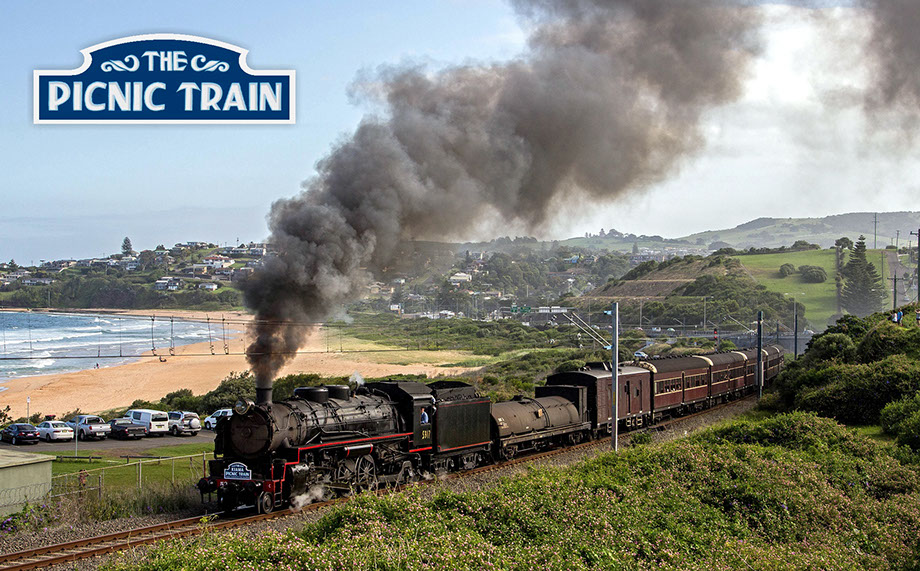 The Fotoz Flyer and The Picnic Train Steam Excursions
The team at Fotoz are proud of the two Fotoz Flyers we have run to date. That same team is continuing the 'Steam and Steam Only' tradition with The Picnic Train brand. So far we have run 13 Picnic Trains behind the mighty 2-8-2 'Mikado' steam locomotive, 5917.
We have more incredible steam train journeys coming up in October. Please note that these will be the final steam-hauled Picnic Trains before locomotive 5917 undergoes an overhaul.
​Current Tours:Book for the Lake Macquarie and Hunter Valley Picnic Train — Saturday, 15 October:​

Book for the Kiama Picnic Train — Sunday, 16th October:​

A note on NSW in Steam production:
With the video production team now being involved with the day to day operations of heritage trains, the task of producing the videos is becoming harder and harder. We are still occasionally out filming, but more often, we are crewing the trains.
Future releases of the NSW in Steam series will depend on available time.